5 Principles of a Good Lesson
Sebah Al-Ali
October 11, 2017
@ImpactWales on Twitter shared a sketchnote summarizing the findings of the Donaldson Review,  published in 2015. The review found that good lessons share five principles:
making progress,
challenging students,
sharing respect,
engaging students, and
supporting learner independence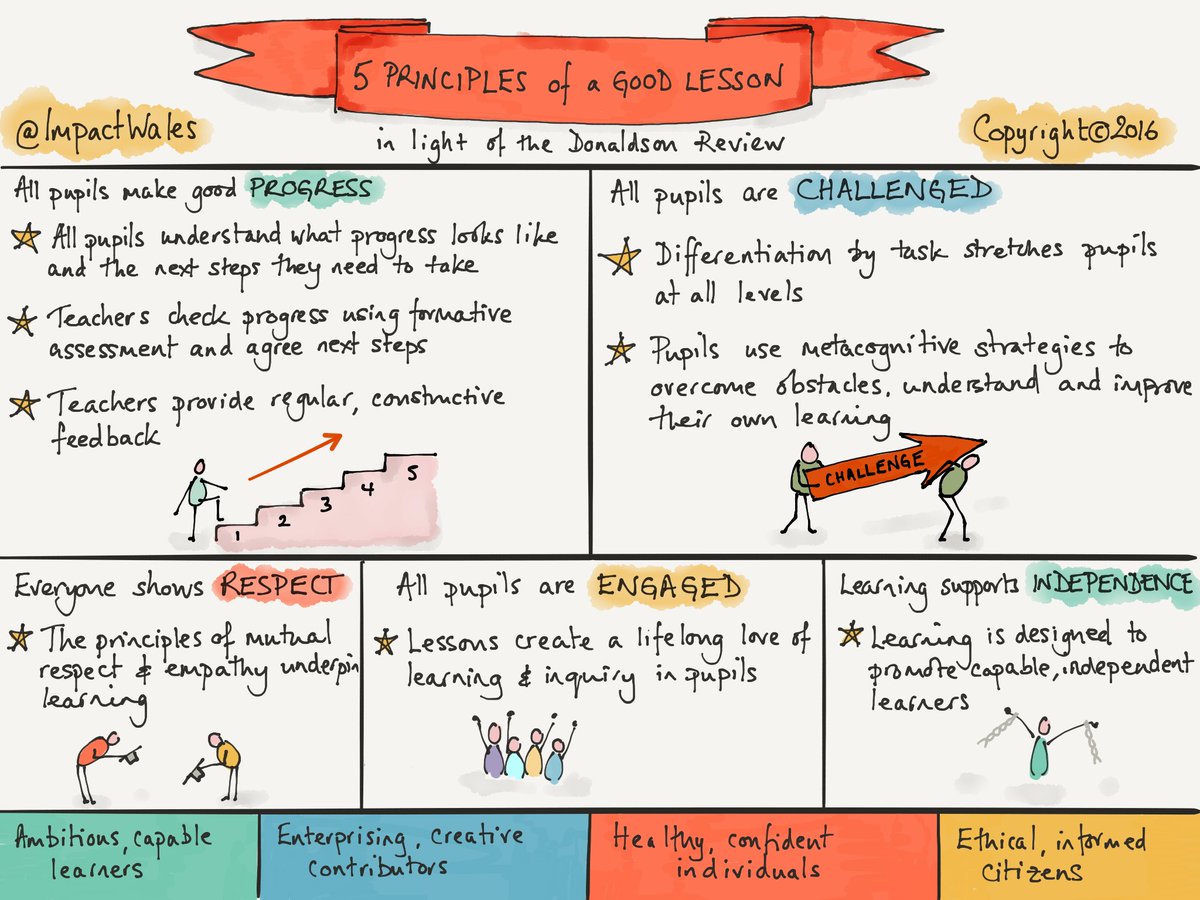 (Click on the image to enlarge it)
Do you agree?
Any other principles you'd like to add?

October 11, 2017
Teaching & Learning
donaldson review
,
good lesson
,
sketchnote